INQ1 Facebook phone rolled out to the shops by 3
Do you love Facebook? You surely will love this phone. This Social networking phone comes loaded with facebook application, Windows Live Messenger and Skype software. This is the right gizmo for all of social networking lovers.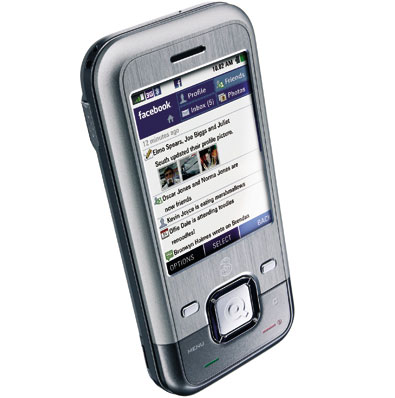 It has a build in 3.2 megapixel camera and also HSDPA 3G service for asuring web access at 3.2 Mbps speed. The  2.2 inch display should be big enough to view to interact with your mates online.It is avaible in england for just £79.99 or you can have it for free on a £20 monthly tariff that includes unlimited access to the social networking apps and the web, unlimited texts and calls to other 3 phones, plus 75 minutes of regular calls.
Source electricpig.co.uk