Spring Speaker, mobile speaker for your Laptop, MP3 player or mobile phone
Have you ever needed high quality stereo speakers that can be portable enough to take it everywhere you go. Well Spring Speakers are the right choice. They feature a Built-in Li-ion rechargeable battery with 4 hours playing time per charge.These batteries are charged via an usb cable. It connects to music sources like iphone or ipod via a 3.5mm audio input cable.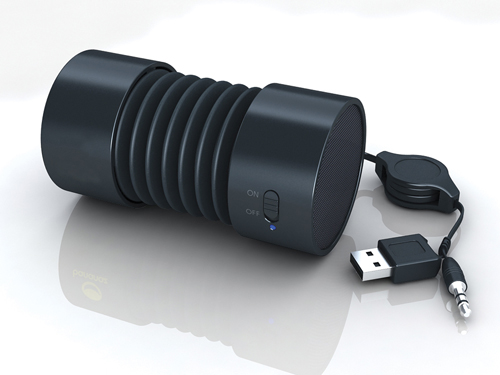 Spring Speaker has a unique 'bellows' spring feature that can be opened up to enhance amplification and sound quality. This clever bellows type spring is an extra sound chamber to amplify the output and the bass response.
Some other specs are:
Maximum power output 2W x2
Built-in Li-ion rechargeable battery. Charges in about 2.5 hours
4 hours playing time per charge
3.5mm audio line-in
Charges via USB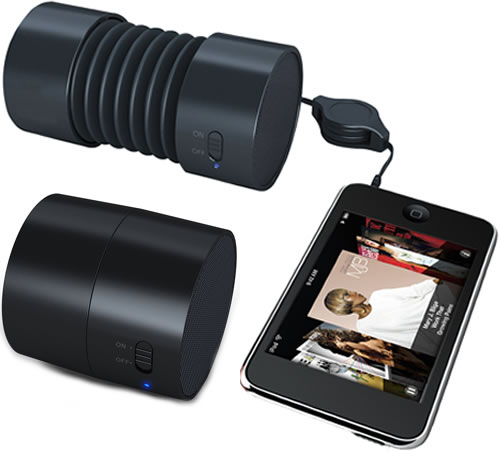 You can have this gizmo when it becomes avaible at thumbsupuk.com for £14.99 or about $22