Western Digital launches WD TV HD Media Player
Have you ever wanted to play your HD movies that you already have downloaded on your USB Flash Drive or portable Hard Drive in a big HD Television.Now it is possible with Western Digital's HD TV Media Player.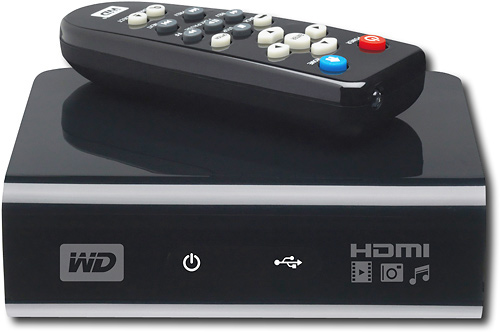 This wonderfull piece of Technology can stream your HD movies with a 1080p resolution via its HDMI or composite output. It also has a remote control and a browsing software preinstalled. It is Compatible with My Passport portable hard drives and other USB storage devices, Provides access to 2 USB drives simultaneously and has Included a Media Converter Software. You can find this 1.6- x 4.9- x 3.9-inch box at bestbuy for $129.99 that seems a fair price to me.