McLaren SLR Stirling Moss will be one of the most attention – grabbing cars of 2009. It's the latest product that Mercedes-Benz will officially show on the Detroit Auto Show. This is the last vehicle that will come out from the McLaren – Mercedes partnership.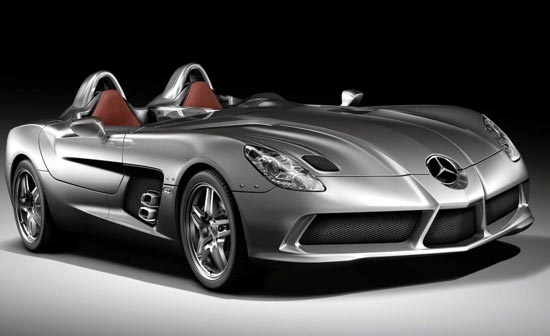 It will cost 750.000 euro or about $1.000.000 even though I don't think Mercedes will have any problem in finding customers who are able to buy the only 75 rare models that will go to the market.
The Stirling Moss, will feature a full carbon fiber body making it super light. It is boosted by a supercharged 5.5-liter V8 engine with 650 horse power and an automatic five-speed gear box borrowed by the SLR 772.
The odd thing about this car is that has no roof and windscreen and it still can hit the 217 mph or 350km/h, it can go from 0 to 60 in 3.5 seconds.
Some other cool features are the swing-wing doors, a retractable air brake and a tonneau cover that can cover the passenger seat or the entire cockpit.
From the images below I can see a little bit of similarity between McLaren SLR Stirling Moss and Lamborghini Reventón front Bumper. No I am not saying that Mercedes copied Lambo but the similarity is there. What do you think?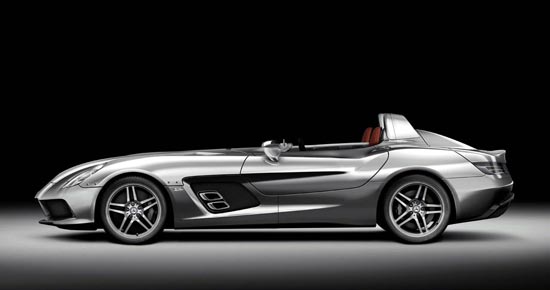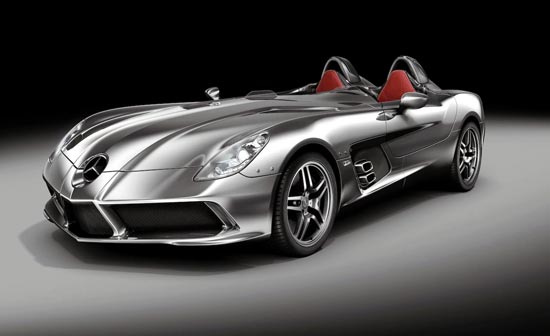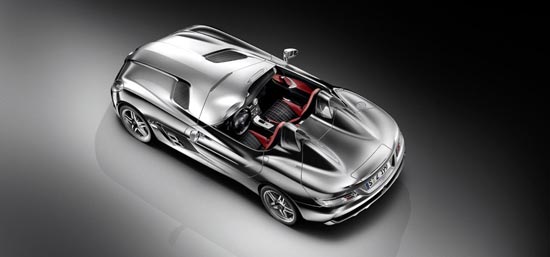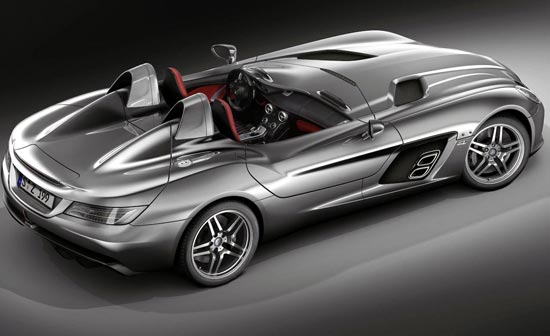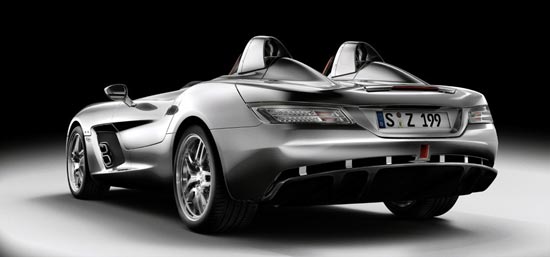 Source: autoblog.com