Cowon O2 on sale: All Formats Media Player
CNET got their hands on Cowon's new flash-based PMP, the O2, and they think it's one of the year's best dedicated media players. The 4.3-inch touchscreen player has a really big list of supported codecs, an SDHC slot to expand its internal 8, 16, or 32GB memory, solid (if not too flashy) GUI, and a surprisingly affordable price: only $219, $249, and $299 respectively.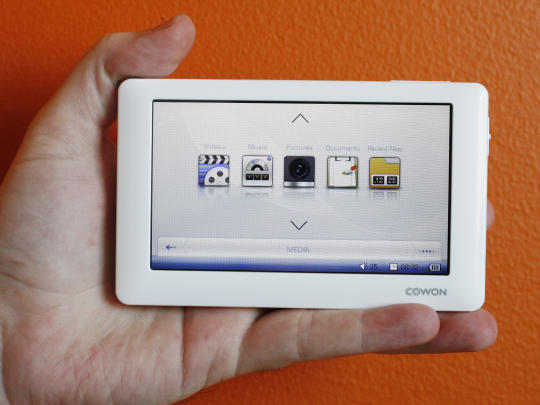 It plays almost every file format you throw at it:For audio formats it can play  MP3, WMA, AAC, AC3, FLAC, OGG, Monkey Audio, and a bunch of other files. For video, which is the O2 strong point, it can play AVI, WMV, MP4, MKV, H.264, DivX and XviD, and a lot more. It can play videos up to 1,280×720 resolution at 30 Frames per second.So you dont have to make any more video convertions.
The Graphical User Interface looks a little dated, but very functional. The O2 has a very good sound quality, On the other side battery life isn't all that good: 8 hours of video, which is great, but only 18 hours of audio, which is below average these days. Still, this piece of hi tech looks to be one of the best portable media players out there. The Cowon O2 is for sale in its manufacturer's site in black or white. [CNET]